Got Peace?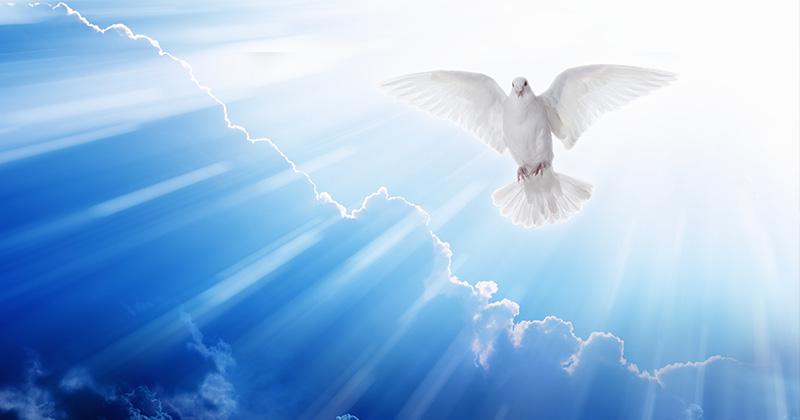 November 1-7, 2020 – Belinda Castillo
I have always been a worrier. Ever since I was a little girl I would worry — about EVERYTHING. I would worry so much that even when there wasn't anything to worry about I would worry because maybe I was in the calm before the storm.
Today, as I am writing this, our election votes are being counted. Will it be Trump or Biden? Anxiety is on every side. By the time you read this we will (hopefully) know who our next president will be. Will there be more riots? What will the next 4 years bring? How do we deal with the anxiety?
I don't worry now as much as I used to, but I did go down a dark worrying hole for a while about a week ago. I couldn't figure out why I felt so angry and just tied up in knots all inside. In my prayer time I was basically just rehearsing all the things I didn't like that I couldn't change.
Then God led me to Psalm 37 and I thought it would be a good chapter for me to memorize. I started memorizing but I didn't see what God was trying to tell me until one morning when I was just really fretting. I could barely think because I was fretting so much. I opened up my Bible, set it in my lap, squeezed my eyes shut, and put my head in my hands trying to remember which chapter I was working on. When I opened my eyes and they focused on the page there right in the middle of my open Bible was this heading:
Do Not Worry
"Therefore I say to you, do not worry about your life, what you will eat or what you will drink; nor about your body, what you will put on. Is not life more than food and the body more than clothing? …Now if God so clothes the grass of the field, which today is and tomorrow is thrown into the oven, will He not much more clothe you, O you of little faith?…But seek first the kingdom of God and His righteousness, and all these things shall be added to you. Therefore do not worry about tomorrow, for tomorrow will worry about its own things.  Sufficient for the day is its own trouble."  (Matthew 6:25-34)
If you are worrying I encourage you to read that whole section. It was one of those moments when I knew God was speaking right to me. And then everything I had been reading for the past few days started to click together.
This is what I had been memorizing in Psalm 37:
Do not fret because of evildoers.. Trust in the Lord and do good. Dwell in the land and feed on His faithfulness…Delight yourself in the Lord and He shall give you the desires of your heart. Commit your way to the Lord, Trust also in Him and He shall bring it to pass…Abstain from anger and cease from fury. DO NOT FRET — IT ONLY CAUSES HARM.
I had been fretting so much about things that I had absolutely no power to change and all of that fretting was only causing harm to ME! Worrying, fretting, ruminating, was paralyzing me and keeping me from changing the only thing I can change – me. I didn't have to be upset. I didn't have to let the things that negatively affected me to cause me to have a bad attitude or be miserable. I could choose to TRUST and to delight myself in God. I could choose to be happy and smile. But I had to take all the things I was fretting about – each one individually and I just imagined picking each one up and placing each thing in a cardboard box. I closed the top securely and turned around and left it there – with him. The load just lifted off of me. I could smile again and suddenly I had a different perspective. I can only change me and my response. I can't change anyone else I can't change who the president will or will not be but I choose to trust God.
Honestly, that's what it comes down to. When I am fretting I'm not trusting God. If I can't change it then to worry about it is to grab it from God's hands and try to take control in a futile situation. So won't you join me in trusting Him? He loves us and, honestly, He can handle it all. He'll be with us and carry us through come what may.
"Peace I leave with you; my peace I give you. I do not give to you as the world gives. Do not let your hearts be troubled and do not be afraid." (John 14:27)