God Is Our Answer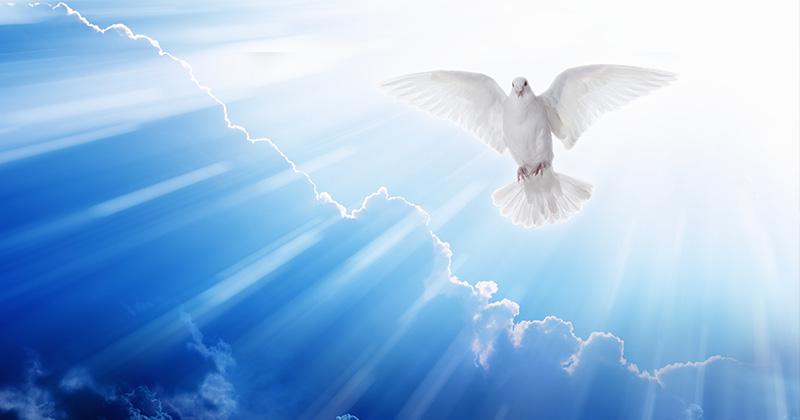 December 3, 2022 – Ron Green
Faith shows the reality of what we hope for; it is the evidence of things we cannot see. Hebrews 11:1 NLT
Faith is acting on what God has revealed about His will and character. The conference of faith is based on the God who fulfills his purpose. The assurance is certain what God has promised will come to pass despite our not yet seeing it.
As we read in Hebrews chapter 11, we learn that this chapter is full of faith based heroes. It's clear that living a life of faith is the only real way to live for God.
It was by faith that Noah built a large boat to save his family from the flood. He obeyed God, who warned him about things that had never happened before. By his faith Noah condemned the rest of the world, and he received the righteousness that comes by faith. Hebrews 11:7
It was by faith that Abraham obeyed when God called him to leave home and go to another land that God would give him as his inheritance. He went without knowing where he was going. Hebrews 11:8
Now faith is the assurance of things hoped for, the conviction of things not seen. Without faith, it is impossible to please Him, for he who comes to God must believe that He is and that He is a reward of those who seek Him. Trust in the Lord with all your heart; do not depend on your own understanding. Seek his will in all you do, and he will show you which path to take.
Proverbs 3:5-6
I am counting on the Lord; yes, I am counting on him. I have put my hope in his word. Psalms 130:5
If you haven't read this verse In scripture before, then you're in for a surprise. If you believe that Jesus Christ is your Lord and Savior and that He will return someday, then this is for you. This is why I put my faith in Christ Jesus. It's my desire to live the rest of my days in the house of the Lord forever.
"Don't let your hearts be troubled. Trust in God, and trust also in me. There is more than enough room in my Father's home. If this were not so, would I have told you that I am going to prepare a place for you? When everything is ready, I will come and get you, so that you will always be with me where I am." "And you know the way to where I am going." John 14:1-4
Conclusion:
Today, we choose to believe that every promise is "yes and Amen in Christ Jesus." Holy Spirit leads us today to prepare and live each day with expectation and belief.
This Good News tells us how God makes us right in his sight. This is accomplished from start to finish by faith. As the Scriptures say, "It is through faith that a righteous person has life." Romans 1:17
So faith comes from hearing, that is, hearing the Good News about Christ. Romans 10:17
You must be "All-In" with your faith. You must believe that God will take care of you through thick an thin. God's ways are higher that your ways. His plans for you are to succeed in all you do. He is your Heavenly Father and wants only the best for you. You must show your faith towards God or everything is lost. If God did not care for you, He wouldn't of sent His Son Jesus to rescue you. I pray that that put your Faith in God the Father and continue to follow the path of the Holy Spirit, which is Jesus Christ the Father's Son, amen.
—- Chaplain Ron