Falling Short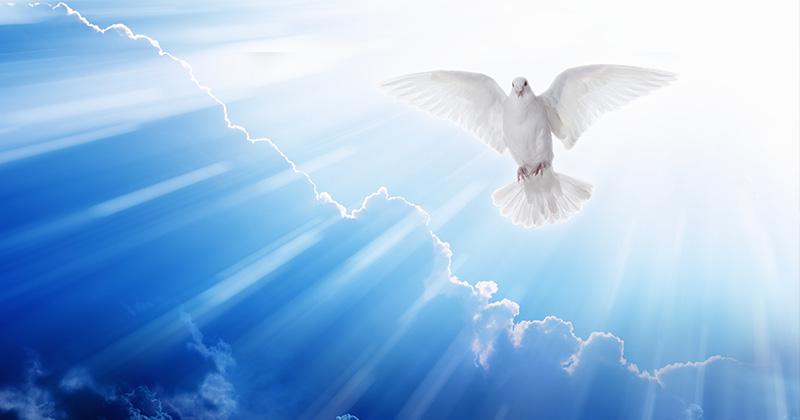 November 12, 2022 – Ron Green
For all have sinned and fall short of the glory of God. Romans 3:23 NKJV
We all fall short of God's glory, how does that make you feel after reading that? Trust me, that hits me right between the eyes. There's nothing more I want than to please God. But, after reading that, how is that every possible? Good news this that is only possible through Grace, which comes from the Father, God. It is the Father's Grace through His Son Jesus Christ and the Holy Spirit that we receive the glory from God. I pray that you never forgive this next statement.
For God so loved the world that He gave His only begotten Son, that whoever believes in Him should not perish but have everlasting life. For God did not send His Son into the world to condemn the world, but that the world through Him might be saved.
John 3:16-17
Sin is defined as:
1. an immoral act considered to be a transgression against divine law."a sin in the eyes of God"
In a religious context, sin is a transgression against divine law. Each culture has its own interpretation of what it means to commit a sin. While sins are generally considered actions, any thought, word, or act considered immoral, selfish, shameful, harmful, or alienating might be termed "sinful".
From the Devotional: This Day With God, Dallying with Sin. November 6
Ellen White writes in paragraphs 2 an 3:
No one should venture or presume upon the mercy of God, feeling at liberty to sin as much as they dare, and not abandon the hope that God will finally pardon and save. It is a sad resolve to follow Christ as far off as possible, venturing as near the verge of perdition as possible without falling in.
It was a great sacrifice Christ made for man in dying for him upon the cross. What are we willing to sacrifice for His love? Jesus says, "If ye love me, keep my commandments" (John 14:15)—not to select out one or two or nine, but the whole ten—all His commandments must be kept. John tells us of those who pretend to love but do not obey God's requirements. "He that saith, I know him, and keepeth not his commandments, is a liar, and the truth is not in him" (1 John 2:4). "For this is the love of God, that we keep his commandments: and his commandments are not grievous" (chap. 5:3)….
Definition of Dally
intransitive verb. 1a : to act playfully especially : to play amorously. b : to deal lightly : toy accused him of dallying with a serious problem. 2a : to waste time. b : linger, dawdle.
In Christian hamartiology, eternal sin, the unforgivable sin, unpardonable sin, or ultimate sin is the sin which will not be forgiven by God.
For the wages of sin is death, but the gift of God is eternal life in Christ Jesus our Lord.
Romans 6:23
Oh but wait, but there's one sin that is not forgiven by our Father in Heaven.
Therefore I say to you, every sin and blasphemy will be forgiven men, but the blasphemy against the Spirit will not be forgiven men. Matthew 12:31
— J.F.D. Rev. Graham: Only one sin that can't be forgiven is on God's list — and that is the sin of rejecting Him and refusing His offer of forgiveness and new life in Jesus Christ. This alone is the unforgivable sin, because it means we are saying that the Holy Spirit's witness about Jesus is a lie.
And anyone who speaks a word against the Son of Man, it will be forgiven him; but to him who blasphemes against the Holy Spirit, it will not be forgiven. Luke 12:10
And He said, "What comes out of a man, that defiles a man. For from within, out of the heart of men, proceed evil thoughts, adulteries, fornications, murders, thefts, covetousness, wickedness, deceit, lewdness, an evil eye, blasphemy, pride, foolishness. All these evil things come from within and defile a man." Mark 7:20-23
Therefore submit to God. Resist the devil and he will flee from you.
James 4:7
Conclusion:
If we confess our sins, He is faithful and just to forgive us our sins and to cleanse us from all unrighteousness.
I John 1:9
He who covers his sins will not prosper, But whoever confesses and forsakes them will have mercy. Proverbs 28:13
Therefore you shall be perfect, just as your Father in heaven is perfect.
Matthew 5:48
Now the works of the flesh are evident, which are: adultery, fornication, uncleanness, lewdness, idolatry, sorcery, hatred, contentions, jealousies, outbursts of wrath, selfish ambitions, dissensions, heresies, envy, murders, drunkenness, revelries, and the like; of which I tell you beforehand, just as I also told you in time past, that those who practice such things will not inherit the kingdom of God.
Galatians 5:19-21
Therefore, to him who knows to do good and does not do it, to him it is sin.
James 4:17
You may say, "I was made perfect in the image of God" Genesis 1:26. Yes that is a true statement, but you and I both, by no choice of our own were born into this sinful world. But the "Good News" is, we have a Savior in Christ Jesus, (James 4:7), who takes our sins away. All we have to do is confess our sins to Him and ask Him for forgiveness of our sins. By overcoming our sin through Christ Jesus, the more we become more like Him. It's our free will to confess our sins and become more like Jesus. Nothing on Earth or Heaven above can make that choice for you. That is a decision that you have to make for yourself. I pray that you decide to confess your sins and take up your cross and follow Jesus, in His precious name amen.
—— Chaplain Ron