The Encourager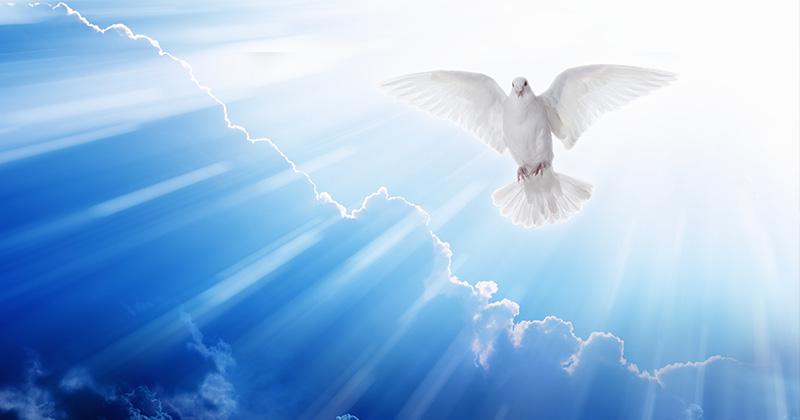 June 18, 2022 – Ron Green
Give us this day our daily bread.
As we study this graph above you will see the Father (God), is the "Source" of all thing. This is encouraging to know that we have a Father in Heaven that is all of this and much more. I ran across this graph a few weeks back and wanted to share it with you. By studying this graph, you will see that the Father is at the center of it all. Let's break this down to help you better understand it.
He is our Encourager by assuring that He is beside us and will never leave us.
And you have forgotten the exhortation which speaks to you as to sons: "My son, do not despise the chastening of the Lord, Nor be discouraged when you are rebuked by Him;  Hebrews‬ ‭12:5‬ ‭NKJV‬‬
He Provides for all our needs. If we stay connected to the Father, He will see that we have all that we need
Give us this day our daily bread.
He has givens us His Son as our Leader. He has made it known that Jesus is our leader, our example to follow.
And suddenly a voice came from heaven, saying, "This is My beloved Son, in whom I am well pleased. Matthew‬ ‭3:17‬ ‭NKJV‬‬
With the Holy Bible, He is our Teacher. We need to read God's Word daily and follow His directions.
Hear, my children, the instruction of a father, And give attention to know understanding; For I give you good doctrine: Do not forsake my law. When I was my father's son, Tender and the only one in the sight of my mother, He also taught me, and said to me: "Let your heart retain my words; Keep my commands, and live."
He is our Protector if we would surrender to Him, He will protect us.
As Jesus passed on from there, He saw a man named Matthew sitting at the tax office. And He said to him, "Follow Me." So he arose and followed Him. Now it happened, as Jesus sat at the table in the house, that behold, many tax collectors and sinners came and sat down with Him and His disciples. And when the Pharisees saw it, they said to His disciples, "Why does your Teacher eat with tax collectors and sinners?" When Jesus heard that, He said to them, "Those who are well have no need of a physician, but those who are sick. But go and learn what this means: 'I desire mercy and not sacrifice.' For I did not come to call the righteous, but sinners, to repentance."
He is our Helper in times of troubles.
But You have seen, for You observe trouble and grief, To repay it by Your hand. The helpless commits himself to You; You are the helper of the fatherless. Psalms‬ ‭10:14‬ ‭NKJV‬‬
He is a Friend to all that fear Him.
No longer do I call you servants, for a servant does not know what his master is doing; but I have called you friends, for all things that I heard from My Father I have made known to you. John‬ ‭15:15‬ ‭NKJV‬‬
In conclusion:
Have you ever wondered what the duties of a Father is? As a father myself I want the very best for my children, just as any other father wants. I'm no different from any other father, I don't have the answers for all of lives questions.
I can't pull a "Rabbit" out of a hat. But, I do have an "Ace" up my sleeve, a source of help. I'm not the "Super Day" as I may look. I too need help from others. I'm learning to lean on my Father in Heaven for help when times require for me to respond or act to helping my children. I would encourage you to also trust in our Father in Heaven to help when you need it.
Happy Father's Day
—— Chaplain Ron