The Lord's Day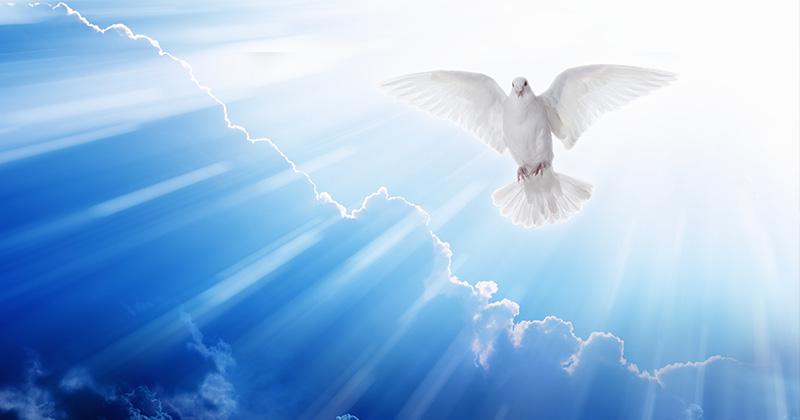 February 25, 2023 – Ron Green
It was the Lord's Day, and I was worshiping in the Spirit. Suddenly, I heard behind me a loud voice like a trumpet blast. Revelation 1:10 NLT
This designation was used in the Roman world to refer to celebrations in honor of Caesar, but Christians used it to refer to their weekly worship, celebrating Jesus' resurrection. The earliest Christians worshiped in Jewish synagogues on the Sabbath, the last day of the week. By the time of Revelation, they were excluded from synagogues and gathered on the day that commemorated the resurrection, the first day of the week, Sunday.
But very early on Sunday morning the women went to the tomb, taking the spices they had prepared. They found that the stone had been rolled away from the entrance. So they went in, but they didn't find the body of the Lord Jesus. As they stood there puzzled, two men suddenly appeared to them, clothed in dazzling robes. The women were terrified and bowed with their faces to the ground. Then the men asked, "Why are you looking among the dead for someone who is alive? He isn't here! He is risen from the dead! Remember what he told you back in Galilee, that the Son of Man must be betrayed into the hands of sinful men and be crucified, and that he would rise again on the third day." Luke 24:1-7 
The Lord's Day was developed by man to honor the day of the resurrection of our Lord and Savior Jesus Christ. But, did you know that there is a day that was created for man from the beginning of time?
Don't get the Lord's Day and the Day of the Lord mixed up! That is a whole different subject we can look at a later date. But, if you're interested in what I mean you can look at the book of Joel 2:1-2, to get a head start.
Conclusion:
God not only created all things on earth and in the sea, but created a day just for man. A day that you can find rest and worship in the creator, our Father in Heaven.
"Remember to observe the Sabbath day by keeping it holy." Exodus 20:8
For in six days the Lord made the heavens, the earth, the sea, and everything in them; but on the seventh day he rested. That is why the Lord blessed the Sabbath day and set it apart as holy. Exodus 20:11
The Bible talks a great deal about our need for rest, especially in the book of Psalms. God created rest for our benefit, to restore us. We can experience true rest when we spend time in God's presence, praying or reflecting on His Word. As we take time from our busy schedule, we can be still, silent, present, and allow Him to work in us.
"Be still, and know that I am God! I will be honored by every nation. I will be honored throughout the world." Psalms 46:10
In the Gospel of Matthew, Jesus said, "Come to me, all of you who are weary and carry heavy burdens, and I will give you rest. Take my yoke upon you. Let me teach you, because I am humble and gentle at heart, and you will find rest for your souls. For my yoke is easy to bear, and the burden I give you is light." Matthew 11:28-30
I pray that I have encouraged you to study God's Word further. If you find yourself wondering what God's Word is saying, please reach out to your Church's Ministry Staff for help. Thank you for your time in reading this message as we continue our journey towards our Father In Heaven, in Jesus' name, Amen
—- Chaplain Ron