Fighting The Good Fight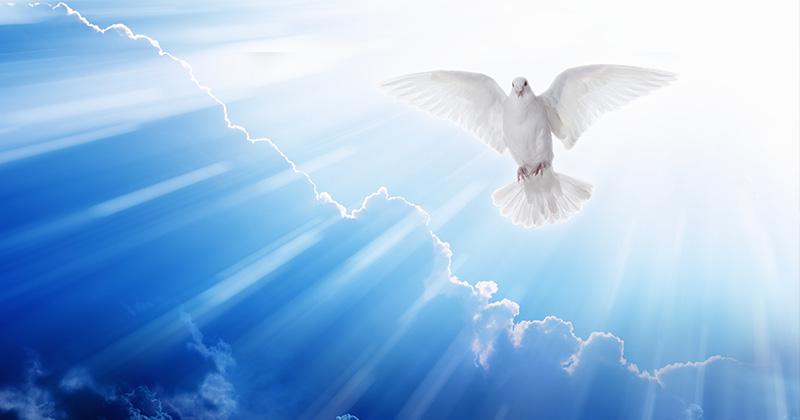 January 28, 2023 – Ron Green
Fight the good fight for the true faith. Hold tightly to the eternal life to which God has called you, which you have declared so well before many witnesses. (1 Timothy 6:12 NLT)
Fight the "Good" fight, fight your fight and not the fight of others. Pastor Jerry Flower puts it this way: Fight by Faith as you walk by Faith and not by sight. The opposite of Faith is not Fear but Sight. For we live by believing and not by seeing. (2 Corinthians 5:7)
The Faith I live By, April 28 "The Good Fight of Faith"
Ellen White writes in part:
Sanctification does not close the avenues of the soul to knowledge, but it comes to expand the mind, and to inspire it to search for truth, as for hidden treasure; and the knowledge of God's will advances the work of sanctification. There is a heaven, and O, how earnestly we should strive to reach it. I appeal to you … to believe in Jesus as your Saviour. Believe that He is ready to help you by His grace, when you come to Him in sincerity. You must fight the good fight of faith. You must be wrestlers for the crown of life. Strive, for the grasp of Satan is upon you; and if you do not wrench yourselves from him, you will be palsied and ruined. The foe is on the right hand, and on the left, before you, and behind you; and you must trample him under your feet. Strive, for there is a crown to be won. 107 . FLB 124.3
Dear brothers and sisters, when troubles of any kind come your way, consider it an opportunity for great joy. For you know that when your faith is tested, your endurance has a chance to grow. So let it grow, for when your endurance is fully developed, you will be perfect and complete, needing nothing. James 1:2-4
My Life Today, November 5  "The shield of Faith"
Ellen White states in part:
When souls are converted their salvation is not yet accomplished. They then have the race to run; the arduous struggle is before them to do, what? "To fight the good fight of faith," to press forward to the mark for the prize of the high calling which is in Christ Jesus.. ML 313.3
A final word: Be strong in the Lord and in his mighty power. Put on all of God's armor so that you will be able to stand firm against all strategies of the devil. For we are not fighting against flesh-and-blood enemies, but against evil rulers and authorities of the unseen world, against mighty powers in this dark world, and against evil spirits in the heavenly places. Therefore, put on every piece of God's armor so you will be able to resist the enemy in the time of evil. Then after the battle you will still be standing firm. Stand your ground, putting on the belt of truth and the body armor of God's righteousness. For shoes, put on the peace that comes from the Good News so that you will be fully prepared. In addition to all of these, hold up the shield of faith to stop the fiery arrows of the devil. Put on salvation as your helmet, and take the sword of the Spirit, which is the word of God. Pray in the Spirit at all times and on every occasion. Stay alert and be persistent in your prayers for all believers everywhere. (Ephesians 6:10-18)
Conclusion:
Building a relationship takes time. Time to study a persons likes and dislikes. You need to know what pleases a person and what displeases a person. It's the same way with building your relationship with Jesus.
All athletes are disciplined in their training. They do it to win a prize that will fade away, but we do it for an eternal prize. (1 Corinthians 9:25)
No, dear brothers and sisters, I have not achieved it, but I focus on this one thing: Forgetting the past and looking forward to what lies ahead, I press on to reach the end of the race and receive the heavenly prize for which God, through Christ Jesus, is calling us. (Philippians 3:13-14)
Don't be afraid, for I am with you. Don't be discouraged, for I am your God. I will strengthen you and help you. I will hold you up with my victorious right hand. (Isaiah 41:10)
I have fought the good fight, I have finished the race, and I have remained faithful. And now the prize awaits me—the crown of righteousness, which the Lord, the righteous Judge, will give me on the day of his return. And the prize is not just for me but for all who eagerly look forward to his appearing. 2 Timothy 4:7-8)
Fighting the Good Fight is nothing to take lightly. You can't do it by yourself, you can only be successful if you call on Jesus. Jesus has already won His fight and He is there to help you to win yours. I pray that you never give up in fighting the good fight. I encourage you to reach out to your church's ministry staff if you have any questions or just want to learn more about the desires Jesus has for you, in Jesus' name, amen.
—- Chaplain Ron