Doing The Father's Will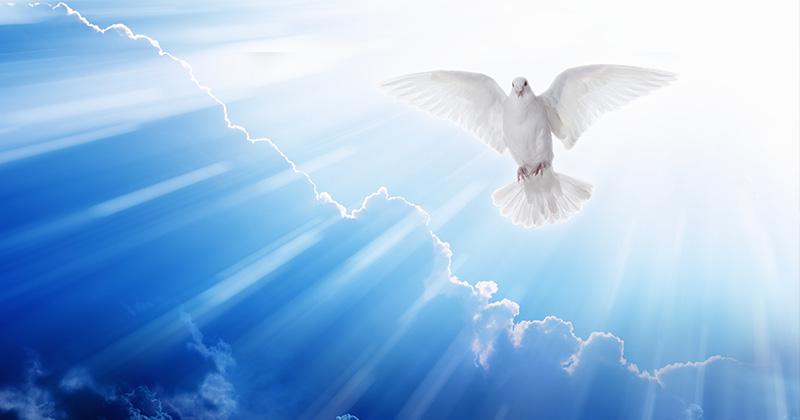 March 4, 2023 – Ron Green
But Jesus said, "It should be done, for we must carry out all that God requires." So John agreed to baptize him. Matthew 3:15 NLT
Why did Jesus ask to be baptized by John the Baptist? There was no sins that Jesus needed to confess or to be cleansed from. Jesus never ever sinned. Again I ask why did Jesus ask to be baptized by John? Simple, it was to carry out all that God requirements2 which refers to accomplishing God's mission. 
Taken from the footnotes in my Study Bible, this is what it says in part about Jesus's Baptism: The sins that Jesus was cleansing was the sins of the nation's, just as Moses, Daniel, and Nehemiah had done. Jesus also was baptized to publicly support the work that John the Baptist was doing. Jesus, the perfect man, didn't need baptism for sin, but accepted baptism in obedience service to the Father, and God showed His approval.
For John the Baptist came and showed you the right way to live, but you didn't believe him, while tax collectors and prostitutes did. And even when you saw this happening, you refused to believe him and repent of your sins. Matthew 21:32
From the devotional  "That I May Know Him" January 25 by Ellen White, which states in part:
Many had come to him [John] to receive the baptism of repentance, confessing their sins…. Christ came not confessing His own sins, but guilt was imputed to Him as the sinner's substitute. He came not to repent on His own account, but in behalf of the sinner…. Christ honored the ordinance of baptism by submitting to this rite. In this act He identified Himself with His people as their representative and head. As their substitute He takes upon Him their sins, numbering Himself with the transgressors, taking the steps the sinner is required to take, and doing the work the sinner must do….
After Christ rose up from the water…. He walked out to the bank of Jordan and bowed in the attitude of prayer…. As the believer's example, His sinless humanity supplicated support and strength from His heavenly Father, as He was about to commence His public labor as the Messiah….
Never before had angels listened to such a prayer as Christ offered at His baptism, and they were solicitous to be the bearers of the message from the Father to His Son. But, no! Direct from the Father issues the light of His glory. The heavens were opened and beams of glory rested upon the Son of God and assumed the form of a dove, in appearance like burnished gold. The dovelike form was emblematical of the meekness and gentleness of Christ…. From the opening heavens came these words: "This is my beloved Son, in whom I am well pleased." … Notwithstanding the Son of God was clothed with humanity, yet Jehovah, with His own voice, assures Him of His sonship with the Eternal. In this manifestation to His Son, God accepts humanity as exalted through the excellence of His beloved Son.
After his baptism, as Jesus came up out of the water, the heavens were opened and he saw the Spirit of God descending like a dove and settling on him. Matthew 3:16
Then Jesus explained: "My nourishment comes from doing the will of God, who sent me, and from finishing his work. You know the saying, 'Four months between planting and harvest.' But I say, wake up and look around. The fields are already ripe for harvest. The harvesters are paid good wages, and the fruit they harvest is people brought to eternal life. What joy awaits both the planter and the harvester alike! John 4:34-36 
Conclusion:
Have you ever wondered what the meaning of "Born Again" means? Born again refers to being born from above or some may say being born from Heaven. Born again in a spiritual rebirth. To experience a spiritual rebirth, a person must be completely renewed through the power of God. To be able to fully understand Jesus' purpose or Heavenly things, you must have a spiritual rebirth.
Jesus replied, "I tell you the truth, unless you are born again, you cannot see the Kingdom of God." John 3:3
Seek the Kingdom of God above all else, and live righteously, and he will give you everything you need. Matthew 6:33 
There is much more we can study on doing God's Will, as this is just a few points of interest to get you started in your studies.
Sometimes what we hear or read can be confusing and we don't really understand. Please reach out to your Church's Ministry Teams for support, they are there to help you. I pray that you grow closer to God as you dig deeper in your studies. Share with family and friends what you learn and be an encouragement to them as well. May you continue your journey with Christ as we do the Will of our Father, in Jesus name, Amen.
—- Chaplain Ron